Try Capital Spirits Bar Gin at The Bookworm Beijing Nov 29th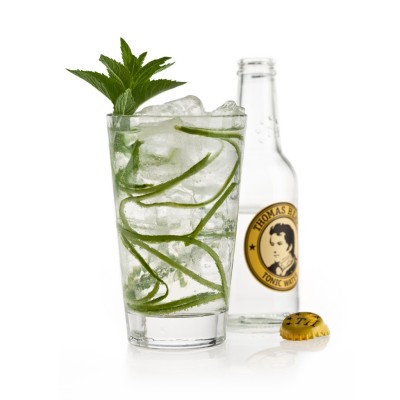 Capital Spirits is proud to collaborate with the Bookworm Beijing to host a special gin tasting event on Sunday Nov 29th at 5:30 PM. For 150 RMB, you'll get to try four gins, including a standard and three special gins made from our distillery. Reservation is required! Email anthony@beijingbookworm.com if you'd like a spot. German imported Thomas Henry tonic will also be available for purchase for those who would like to further enhance the experience.
1) Begin with a classic to use as a baseline: Bombay Sapphire
The flavouring of the drink comes from a recipe of ten ingredients (which the bottle's label boasts as "10 exotic botanicals"): almond, lemon peel, liquorice, juniper berries, orris root, angelica, coriander, cassia, cubeb, and grains of paradise. The spirit is triple distilled using a carterhead still, and the alcohol vapours are passed through a mesh/basket containing the ten botanicals, in order to gain flavour and aroma. This gives a lighter, more floral gin rather than the more-common "punchy" gins that are distilled using a copper pot still.
Then we move on to three Capital Spirits Craft Gins, all made at our Xinsi Hutong Distillery:
2) Uncle Karl Goes to Provence (Provençal Herbs and Botanicals)
Named after the infamous German trucker Uncle Karl, who was so kind to let a few packs of organic German junipers fall from his truck straight into the hands of Capital Spirits co-founder Matthias. Uncle Karl's is inspired by classic gins. Nothing fancy, just the usual juniper and coriander seeds create a nice base on which we built a fabulous bouquet of lavender, rosemary, finished off with an orange twist.
3) Gin with Chinese Characteristics
Bill brings a spicy local twist to the ruinous poison that is gin, laying both chili peppers and Sichuan peppercorn atop a sturdy juniper and citrus base. Slices of bitter melon, considered in the school of Chinese medicine to be cooling to the body, are then added to balance the heat of the peppers, ensuring that no one's "qi" is thrown out of whack.
4) Experimental Gin – Hop Gun
The first gin by David at The Distilery, Hop Gun is an attempt to combine David's two greatest passions in life: spirits and beer. A more subtle juniper base gives this gin a very light and ethereal palate, the hops, gifted from Slowboat Brewery accents the gin with a sweet floral aroma. Drink this and you won't need a wingman!
CLICK HERE FOR FULL DETAILS




by