Beijing Gin Bar – Elephant Gin – Taste African Botanicals for a Big Cause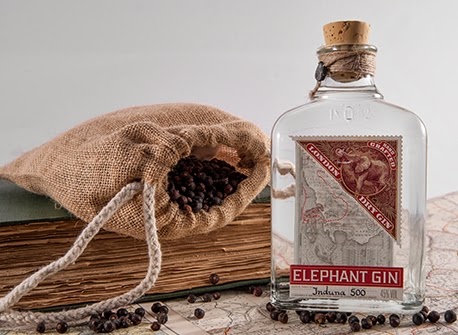 I've heard a lot about Elephant gin and so excited we were able to finally get a bottle for the Distillery bar. Elephant Gin includes 14 hand selected rare botanicals primarily from Africa to create a truly distinctive flavour profile.
The producers include savannah's "superfruit" Baobab, the Buchu plant (gives a light blackcurrant taste), and African Wormwood which introduces a slight loral note. Water is locally sourced spring water, then fresh apples from Germany and other select ingredients are added to develop smoothness of the gin's finish. The production of the gin is all done in Hamburg Germany in a state of the art facility and uses a specially designed pot still.
The taste of Elephant gin is immaculately smooth with low notes of mountain pine and floral and spicy finish. Great in a martini or mixed in a cocktail with a recommended citrus garnish.
But here's the cool part besides the nice looking label and bottle – Elephant Gin gives back 15% of its profits to Big Life Foundation and Space For Elephants, as part of the founders' dream and passion to support elephant conservation.
We only have one bottle at the bar so please hurry to try it out! At The Distillery, we have the largest selection of gin in Beijing. Sample over 20+ craft gins from around the world.




by