You've had the world's best Gin, have you tried the world's best tonic? Thomas Henry Tonic Water
Gin is currently having a global revival with new craft gin distilleries opening up all over the world (including our bar in Beijing) and for that perfect Gin & Tonic, what are you going to use for tonic? Ever think about it? Schweppes? Watsons? At The Distillery by Capital Spirits we're proud to offer the choice of German Imported Thomas Henry tonic water.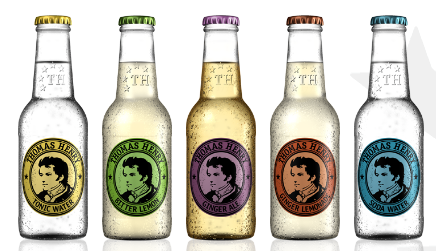 About Thomas Henry Tonic Water:
In 1773, Thomas Henry successfully invented a method to enrich water with carbon dioxide to create soda water. In 2010 Thomas Henry the German startup began selling drinks that take inspiration from the named English pharmacist, visionary and gentleman. Dedicated to using the best ingredients and unique compositions, Thomas Henry bottles natural mineral spring water at the source of Bad Meinburg in North Rhine-Westphalia Germany. The unique mineral composition along with a high bitter quinine content makes for the perfect harmonic taste for the most distinguished Gin and Tonics.
Come sample Thomas Henry Tonic water, Bitter Lemon (with vodka), and the Ginger Beer (Dark N'Stormy) at the Distillery by Capital Spirits today!




by