Beijing's first craft distillery and bar opens!
Ok we've been open for over a month as a soft opening session and while there is still some work to go to finish up the workshop room, I'd like to finally and proudly announce our official opening of our second bar, The Distillery by Capital Spirits. Come by and try our custom distilled gins today!
The Distillery by Capital Spirits is Beijing's first bar and craft distillery. With its new custom built state of the art 100L copper fitted column still distillator, The Distillery is creating small batches of house distilled spirits such as London Dry style gins, vodkas, fruit based schnapps, and rums.
Our goal is to celebrate the heritage of Western spirit distillation with a Chinese twist. With our larger distillator and expanded space we will be creating craft liquors using unique ingredients native to China and offering our products [as demonstration purposes] to our customers. As with the original Capital Spirits Baijiu Bar, The Distillery will continue to offer the same tasting room concept with an expanded menu of liquor flights. Customers at The Distillery can learn, taste and discover flights of unique craft spirits of rum, gin and vodka from around the world.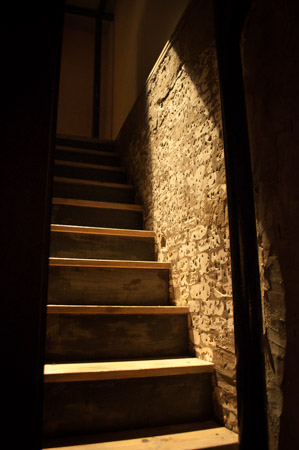 Enjoy our house distilled spirits as well as classic cocktails such as Manhattans, Side Cars, Gin & Tonics, Tom Collins, Old Fashioned, and Martinis can be made with a variety of different gins, vodkas, rums and whiskeys from around the world. We stock a growing collection of over a dozen gins, as well as one of Beijing's best bourbon selections. All spirits also available in 15ml tasting pours served in professional "tulip" glasses besides in full servings or in cocktails. Tasting pours are 15-30RMB each to try some of the world's best spirits. We also feature draft beer from Arrow Factory Brewery and Slow Boat.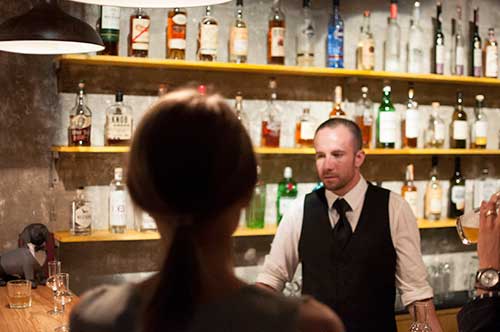 LOCATION: 辛寺胡同23号 (XinSi Hutong #23)
OPEN EVERY Mon -Sat 8PM – 12:30 AM (or later)
CLOSED on Sundays




by